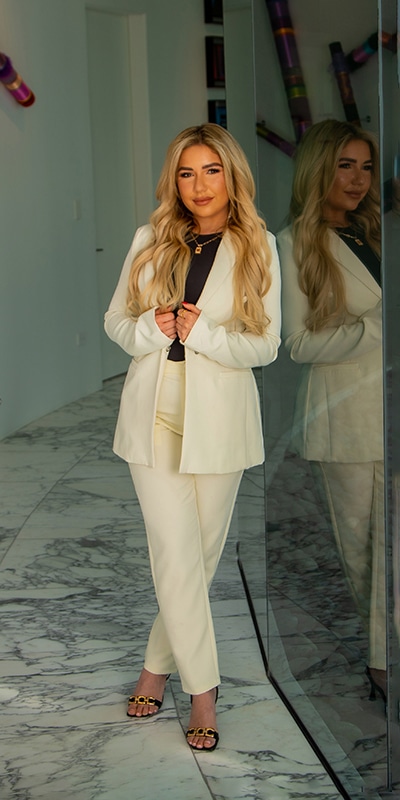 Maryanne Rose Rawald has a unique role in the real estate world, coming from a background in digital marketing. She built her first business solely focused on helping real estate professionals, which is where she found her love for the industry. Now as a licensed agent, she's been able to expand her field of work and help more people
"I was inspired by one of my social media clients to work on the other side of the business," says Rawald, a Scottsdale-based Realtor with The Panozzo Team. "I've built my brand on collaboration over competition and will continue to help agents with their online branding and marketing efforts, as well as help my real estate clients through the buying and selling process."
Rawald is dedicated to empowering others to succeed in the world of business and real estate. Serving as a Realtor gives her work a synergy that was missing before.
Professional and hardworking, she treats clients with extreme care, is open-minded and is always ready to find a creative solution to any problem. "Being part of the Panozzo Team has been great for my business, because our agent partners work together to make sure that our clients are always extremely satisfied — not to mention the value that my team leads bring," she says. "It's an all-around motivating environment, and our team feels more like a family than just a group of agents." The bulk of her business comes from referrals, social media and the network she built in the entrepreneur space.
Empowering others to realize their full potential in business is always a source of pride for Rawald. She has been particularly thrilled to empower her friends and family to take steps towards homeownership.
"Helping others will always be my most heartfelt achievement," she shares. "Knowing that I can play a part in one's financial success is something that I'll never take for granted. I believe that we're put on this earth to build each other up, and I'm blessed to be given a skill set that has allowed me to do that for the people in my life!"
Rawald adores her French bulldog, Truffle; fitness; and travel. Her charity of choice is the C.A.R.E. organization, which supports victims of sex trafficking, a cause she's passionate about.