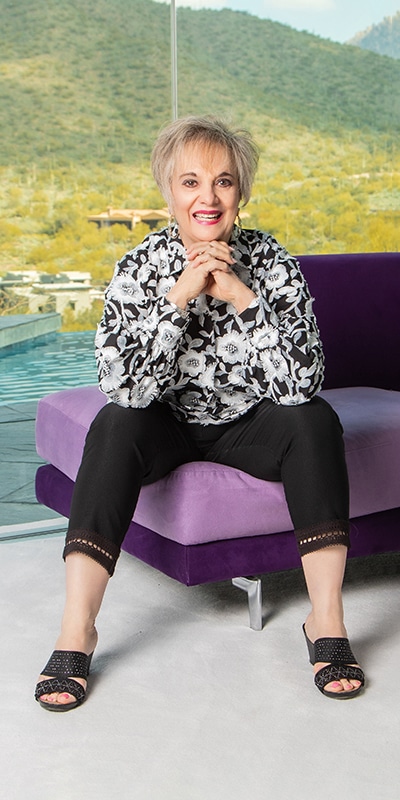 A native Arizonan seeking change, Donna Jo Londot was encouraged into real estate by an industry friend. She used her last $300 to enroll in real estate school, trusting that her entrepreneurial spirit coupled with advanced knowledge was all she needed to excel. Always propelled to be an agent with high integrity and superior customer service, 21 years later, she now works with a multitude of clients, including seniors and those dealing with probate matters.
Clients describe Londot as a caring and knowledgeable negotiator who exceeds expectations. She describes her business strategy very simplistically. "I don't deviate from best practices," she says. Though highly adaptable, her adherence to proven methods fuels her success.
A natural mentor, she dedicates time to teaching clients the particulars of investing and relays the importance of wealth-building through passive income. She describes her proudest professional accomplishment over the last year as the creation of her investment business to run alongside her traditional real estate business. She holds memberships in multiple professional organizations and mastermind groups to maintain a competitive and educational stronghold.
Londot feels blessed to have provided end-of-life care to her aging parents. She says, "Running a business and taking care of parents in their nineties was difficult and rewarding, too. It caused a shift in my business for sure, but I am not sorry I did it. It has taught me to be even more patient and be on purpose when I work on my business."
Active church volunteers, Londot and her husband regularly seek out families to whom they can provide direct assistance. With a love of travel, dining and new hobbies always on the horizon, she notes, "Wife of 43 years, mother of two great adult children, grandmother to two fantastic grandsons, my prayer is to be a mentor and example for many."