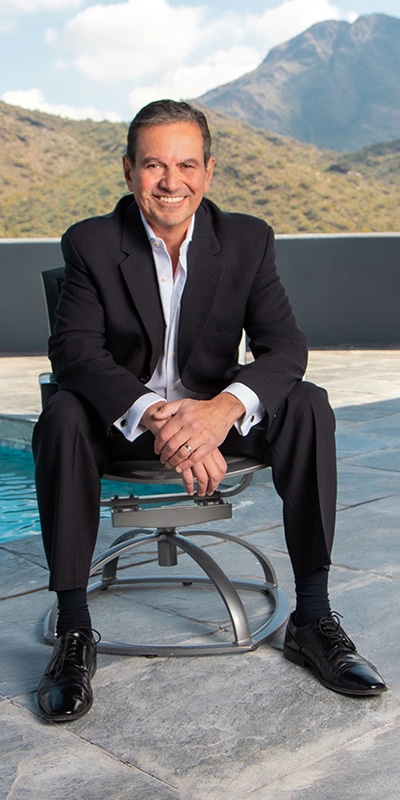 Nine years ago, Jesse Martinez decided to obtain his real estate license after making multiple investment home sales and purchases. "Home ownership is empowering," says Martinez. "I had a goal of being able to hand down one home to each of my children as they got older. In buying my homes, I realized how much I wanted to empower others with home ownership." A former emergency medical technician for more than a decade, his reassuring, "here-to-help" business style now guides his clients to real estate wealth building.
Martinez serves residential, second home and luxury buyers in the Phoenix Valley. He knows the area well, having lived there since 2005, and imparts valuable knowledge to investors as an investor himself. A self-described people person, his warm nature is endearing to clients, who often point out Martinez's trustworthiness and ability to instill confidence in the transaction. "I love it when I meet someone and they tell me they have heard good things about me," Martinez says. With upward of 500 sales under his belt, he now enjoys repeat and referred clientele.
A year and a half ago, Martinez made the winning decision to form his own team with his husband, Stephen Murzi. With each bringing a unique set of strengths, their complementary skill sets facilitate personalized and engaging service to clients. "We have the freedom to cater so much more to our clients' needs and spend more time educating them on the ins and outs of buying and selling a home," he says. Even amidst such a big transition, Martinez has remained in the top 1% of agent sales rankings in Arizona for the past five years.
While Martinez considers himself "married" to his career, he revels in the freedom offered by having his own team. When not working, he enjoys travel and time with family.