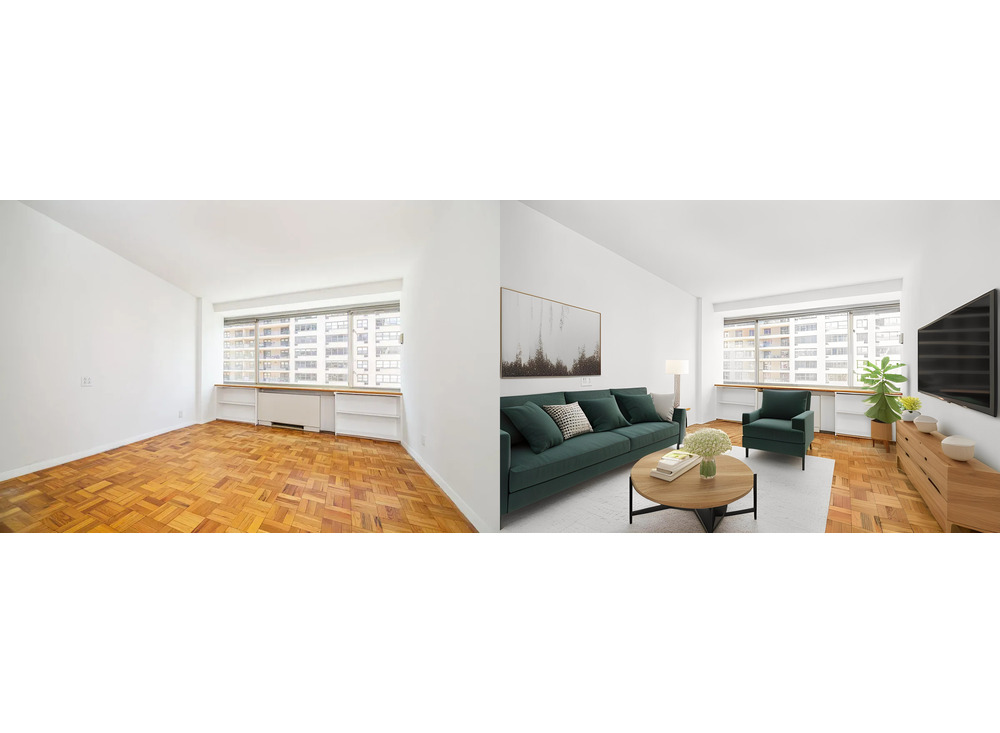 In the Valley of the Sun, innovation isn't just a buzzword—it's a way of life. Phoenix's real estate market is no stranger to technological advances, with Artificial Intelligence (AI) making some of the most significant impacts. Ever since tools like ChatGPT revolutionized listing descriptions, Phoenix-based agents have been keen on integrating AI into their practices. Whether it's predictive algorithms for market analysis or automated customer service channels, AI is steadily becoming indispensable. Now, this transformative technology has set its sights on enhancing real estate imagery.
From physical to virtual: a pivotal shift
The global pandemic served as an accelerator for change in many sectors, with real estate taking one of the most evident turns—especially in the domain of home staging. Where physical staging was once the go-to solution, logistical challenges and public health considerations have propelled virtual staging into the spotlight. Agents can now transform vacant spaces into cozy, inviting homes digitally, giving potential buyers an emotionally resonant experience without stepping foot inside the property. However, conventional virtual staging practices often come with a hefty price tag and a waiting period.
Virtual Staging AI: the game changer
That's where Virtual Staging AI, birthed from the Harvard Innovation Lab, has broken new ground. For Phoenix agents who are always on the clock, the service promises an astonishing turnaround time. After uploading an image, picking a room type, and settling on a furniture style, a perfectly staged photograph is delivered in as little as 30 seconds.
What sets Virtual Staging AI apart is not only its extraordinary swiftness. It's the depth of flexibility and economic viability it brings to the table. For those eager to take the service for a spin, Virtual Staging AI allows you to generate a watermarked image for free. This means agents can evaluate the effectiveness of the service without committing a single cent.
Cost-conscious plans make the service accessible to all, with options that can bring the cost down to less than a dollar per image. And if you find yourself second-guessing your choices, no worries—unlimited free revisions ensure that you can experiment to your heart's content. For Phoenix's real estate market, where property styles can vary from suburban ranches to high-rise condos, this adaptability is a true asset.
Envisioning the future
In summary, AI is here to stay, and it's leaving an indelible mark on how real estate business is conducted. Virtual Staging AI stands as a groundbreaking shift in the market, offering unparalleled rapidity, financial accessibility, and limitless customization.
For agents in Phoenix, a city already steeped in technological advancements, not taking advantage of such potent tools is a missed opportunity. As we navigate the real estate landscape in this modern age, those who fully adopt AI technologies, from client interactions to property visuals, are not just adapting to change but actively steering it.