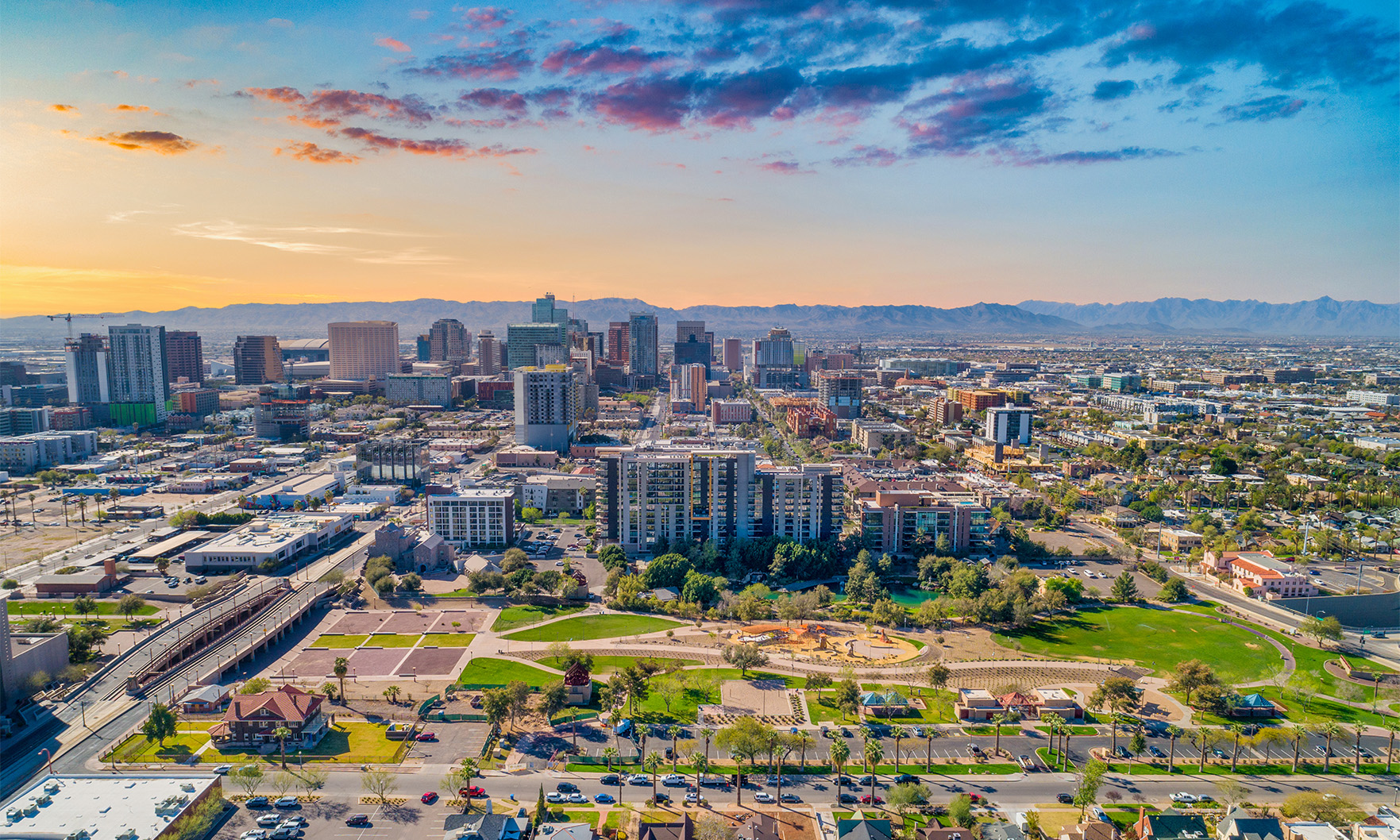 Landlording in Phoenix, Arizona, involves entering into a written agreement with a tenant who wants to occupy the space. The written agreement, known as a lease, outlines the terms and clauses that both landlord and tenant need to agree to and observe while the lease is in force. Arizona is considered a landlord-friendly state and gives a landlord the upper hand when it comes to a non-performing tenant.
Even though Arizona is friendly to landlords, it's always wisest to not assume that things will always go in your favor. If you fail to maintain your property in habitable condition or don't return a security deposit, the tenant can sue you for reparations.
As a landlord, it's important that you have a solid Arizona rental agreement form to protect you and your tenants while ensuring that both of you understand the Arizona Residential Landlord and Tenant Act, https://www.ezlandlordforms.com/documents/arizona-lease-agreement-with-ezsign-142785/. You want your Arizona lease agreement form to be in accordance with the act so that both of you can hold each other to landlord and tenant standards without risking a lawsuit.
How to Put Together an Arizona Lease Agreement Packet
It's not enough to have an Arizona lease agreement form for both parties to sign. The state of Arizona requires a landlord to disclose multiple items when a lease is offered for signing. These items include:
How security deposits are handled including interest, how it's held, and how long a landlord has to return the deposit

Any non-refundable fees

Disclosure of existing damage before the tenant moves in

Recent flooding in the unit

Registered sex offender databases and any relevant information

Details of the Arizona Residental Landlord and Tenant Act (a handbook for tenants is available online)

Identity of landlord and authorized agent to receive legal papers and manage premises

Tenant's right to be present at a move-out inspection

Details on the placement of smoke and carbon monoxide detectors and alarms

Location of a former federal or state military ordnance in the vicinity of the rental

Presence of lead paint and bedbugs and any other environmental health hazards

Outstanding building or housing code violations and condemnation orders

Presence of a methamphetamine lab at the rental before the current tenant occupies the space

Rights of domestic violence victims

Provide a pool safety notice if there's a pool on the property
This is an exhaustive list of disclosures, but they're intended to inform and protect both parties in case an adverse event happens. Another issue that landlords need to be aware of is the fact they may not violate federal fair housing laws or engage in discrimination when putting a unit up for rent.
Why is Arizona a Landlord-Friendly State?
You might be asking this question after reading what you're required to disclose to a tenant before they sign a lease. The reason why Arizona is considered landlord-friendly is the fact that the courts don't like it when a tenant breaks the terms of the lease. Judges are more likely to order an eviction notice for a non-performing tenant, enabling the landlord to turn the unit over more quickly.
The eviction process in Arizona gives landlords the right to terminate the tenancy on three separate grounds:
Late payment

Failure to maintain the property

Violation of lease or rental agreement
However, just because Arizona is friendly to landlords doesn't mean that you can put whatever clauses you like into the Arizona rental agreement form. Doing so is an illegal move on your part and opens you up to a lawsuit.
The Benefits of Using a Pre-Made Arizona Lease Agreement Form
There's a lot of information that goes into the creation of an Arizona lease agreement form, and it has to contain all the required clauses and laws as laid out by the Arizona Residential Tenant and Landlord Act in order for it to be enforceable. It's not something that you want to attempt to create on your own, but it is something you need. One option is to utilize a pre-made Arizona rental agreement form from a site like EZlandlords.com that's written to contain all required clauses.
Using a pre-written lease agreement that reflects the state and federal laws regarding landlord and tenant responsibilities saves you time and effort. You can offer a lease to a prospective tenant that's written correctly and holds up in court. You can also edit your lease to contain details that include:
Length of the tenancy

Rent amount

Where to pay rent

Acceptable forms of payment

Allowing pet ownership

When smoking is allowed or not
There's little in the way of flexibility when it comes to editing lease clauses to suit your needs while making sure it complies with the Arizona Residential Tenant and Landlord Act. However, the fact that you can use an Arizona rental agreement form editor saves you time and effort. The end result is an Arizona rental agreement form that complies with state and federal laws and helps you and your tenant uphold both sides of the agreement.