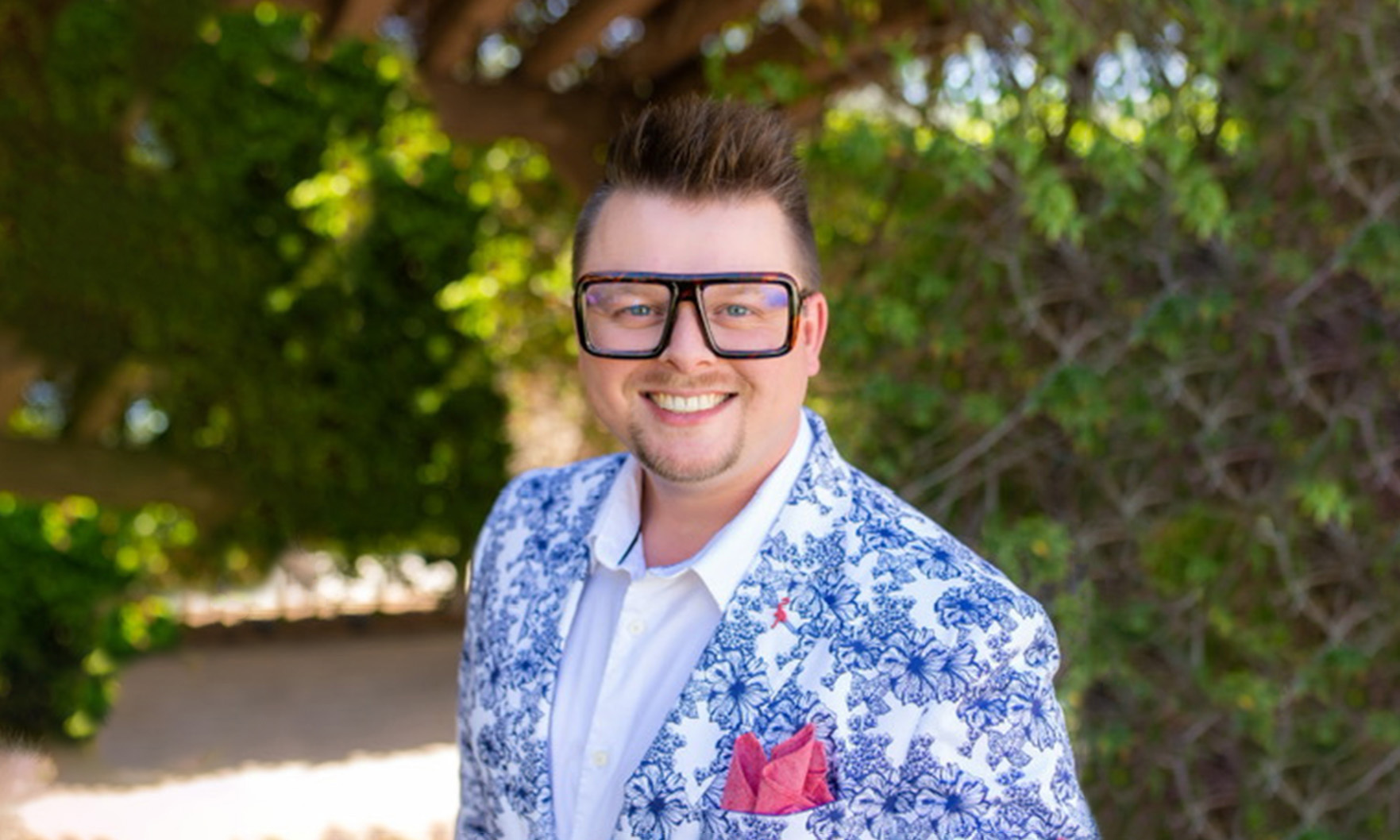 What was your most interesting job before going into real estate?
I did hospitality and event management for 10 years. Hotels and event venues have the best stories.
Where did you grow up?
Small town of Forest City, Iowa. Home of Winnebago Industries!
Growing up, what did you want to be?
I always wanted to be a comedian or a radio personality. Love talking and making people laugh! Glad I get to do that in a different way now!
What do you do to relax when you're stressed?
Living in Arizona I'm all about the patio and pool life. Enjoying time with family, our dogs and nice weather is why I love being here. Easy to walk to my backyard and destress.
If you could meet any well-known figure (living or not), who would it be and why?
I'd love to meet Lucille Ball. I think I was the only 5-year-old watching her on TV land in the '90s. She was so accomplished and is an icon. I know any time spent with her would just be a fun time.
What is Phoenix's best-kept secret?
There's no humidity!!! It really is a dry heat, and it's fine by me 🙂
What do you love most about the industry?
I love meeting so many new clients and industry partners as well. I've made some really good friends from both and it just keeps growing!
How do you distinguish yourself from the crowd of agents?
I try to make myself memorable. If we didn't get a chance to talk to each other, you'll at least remember my bold and bright fashion choices. I like doing things so that if you saw me one time and weeks later saw me again, you wouldn't think twice and know that's the same guy!
What is the most difficult aspect of your job?
I hate giving bad news to clients or colleagues. I always want every transaction to work out and sometimes it doesn't, but I still try to leave it all on a positive note and, for clients, find that silver lining for them.
What's your best advice for generating new leads?
Just get out there and get talking about real estate. Social media was such a powerful tool for me when I first started out, and it's growing more and more each day. This is the low-hanging fruit so that you're SOI knows what you're doing, how much you're hustling, and be impressed with how much industry knowledge you have. Go on home tours, go to CE classes, anything to better educate yourself. Immerse yourself in all things real estate.
What are you binge-watching/reading/listening to lately?
I love listening to books written by Realtors or entrepreneurs. If I'm in the car for a while driving to the other side of town, audiobooks are the best. For shows, my guilty pleasure is Real Housewives, but Beverly Hills and Orange County are my favs.
What's your favorite meal in Phoenix?
I do love me some Mexican Street Tacos, and Taco Chelo that is located in Downtown is one of my favs. I'll get their carnitas, barbacoa, and a fish taco. Margaritas and their signature drinks are all well crafted as well. I make a point to take any out-of-towners there when visiting.
Architecturally speaking, what is your favorite building in Phoenix?
I can't pick one! I love the Roosevelt Row area near downtown where historic homes have been converted into bars, restaurants, gift shops. It's so unique and none are the same. Love that it gives visitors the taste of Historic Phoenix.
What's the weirdest thing that's ever happened to you on the job?
I was door-knocking one time, and someone's two dogs went running to the front window to look at me and hit the plantation shutter so hard they broke … when the owner answered I apologized and just handed him my open house flier for the listing I had and walked away 🙁
What's one thing people are surprised to learn about you?
What is your favorite vacation spot and why?
Put me on a beach in Mexico or by the resort pool, and I will ask for nothing else.
What is your favorite city after Phoenix?
I love Flagstaff. I had no idea Northern Arizona looked like that, and it is nice we have a cool retreat in the summer time with an awesome downtown area that is neat to hang on a patio.
In 10 words or less, what is your advice for someone new to the industry?
Get a mentor or pick a good team that makes sense for you to join.
What's your favorite real estate iPhone/Android app?
I love Popl. I have a business card that is linked to all of my things. I just have to tap with a new contact or have them take a picture of my QR code and their info gets shared with me directly and has a great interface to add them from the app to my phone contacts 🙂 People seriously get so impressed by it. I've had similar before but this app perfected it.
Who are your favorite people to follow on social media?
I love following Ryan Serhant, Tracy Tutor, Greg.lasvegas, Chelsea Peitz, Nikkiemarketing, Laura Dillion, and a bunch of other accounts that have to do with cleaning hacks and showcasing tiny homes 🙂