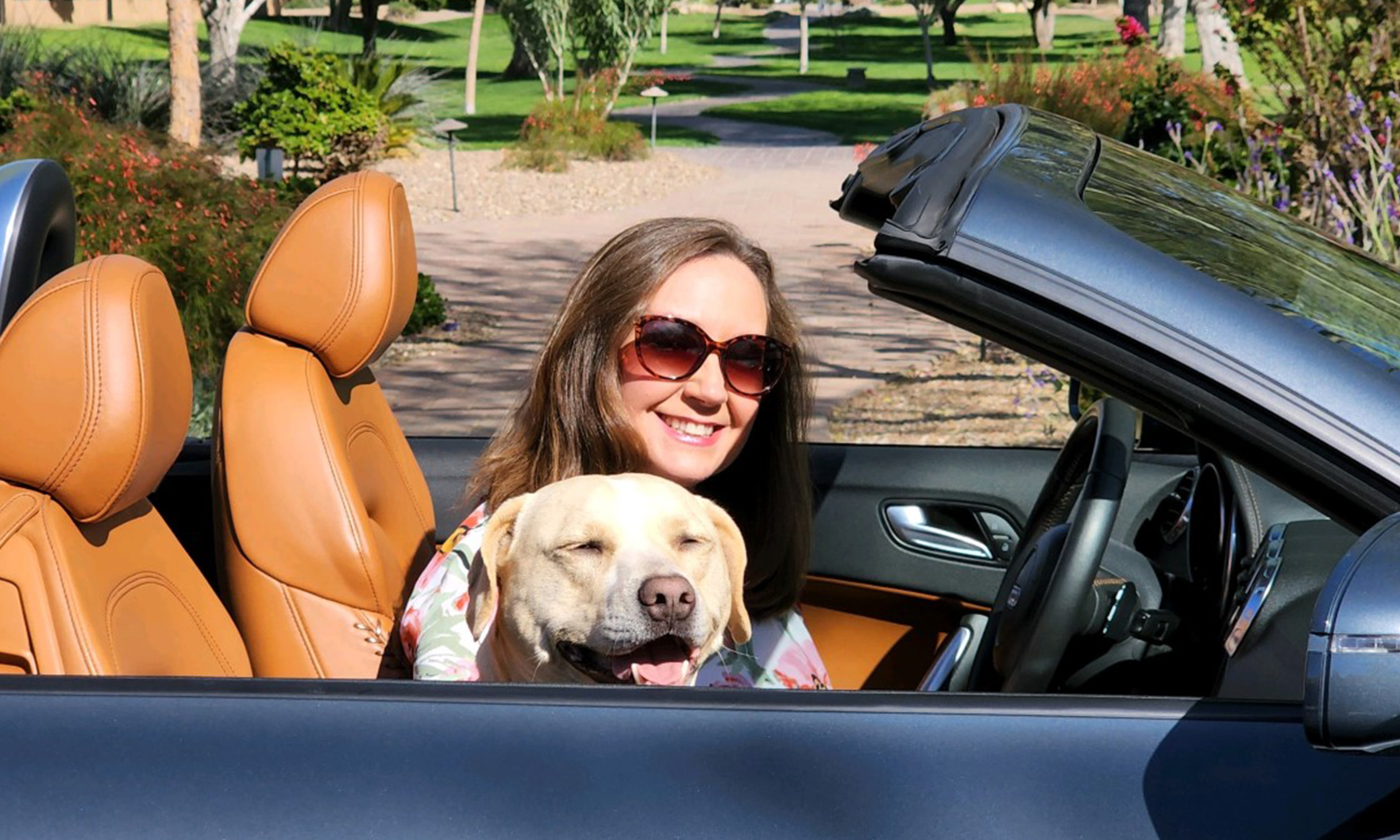 What was your most interesting job before going into real estate?
Growing up, what did you want to be?
Flight attendant, interior designer, hairstylist, anything that didn't involve sitting at a desk all day.
What do you do to relax when you're stressed?
Go to the gym, for a walk or yoga. Hang out with my dog. Design home game and recently Wordle.
If you could meet any well-known figure (living or not), who would it be and why?
The Cohen Brothers would be fun to meet. Love their movies.
What is Phoenix's best-kept secret?
Roger Clyne and The Peacemakers.
What do you love most about the industry?
Happy clients. I just like it when someone gets the right place, and it's a good fit. Giving a first-time homebuyer their keys, that's what makes me happy.
How do you distinguish yourself from the crowd of agents?
My husband calls me "The Concierge Realtor." I really go to work for the client. I want to be sure they have resources and solutions that work for them. It's all about service and giving 110%. I also never pressure anyone, it makes no sense.
What is the most difficult aspect of your job?
Navigating this insane market right now with buyers. There just is not enough inventory to meet the demand. Tough for first-time buyers as well as seasoned homeowners alike to buy right now. This too shall pass.
What's your best advice for generating new leads?
I can't tell you how many people I have met and sold homes to by walking my dogs over the years. Getting out there and meeting your neighbors is one really great resource.
What are you binge-watching/reading/listening to lately?
We're hooked on From. It's super creepy. Looking forward to the last chapters of Ozark, Handmaid's Tale, Better Call Saul and Killing Eve.
What's your favorite meal in Phoenix?
Lobster dinner at Ocean 44.
Architecturally speaking, what is your favorite building in Phoenix?
Skysong is pretty cool to drive by and for a moment feel like you're in Denver.
What's the weirdest thing that's ever happened to you on the job?
Showing homes early on a Sunday morning and having someone buck naked, passed out on the floor. I kid you not. NOT ONCE BUT TWICE that's happened to me! You cannot unsee that. Strangest thing is, I don't think they knew I even stopped by. Great way to break the ice with a new client.
What's one thing people are surprised to learn about you?
What is your favorite vacation spot and why?
Grand Cayman! Stingray City with the great snorkeling is amazing. There's even a little shipwreck there you can snorkel. Beautiful place.
What is your favorite city after Phoenix?
My hometown of Pittsburgh. It's not really like any place else, very diverse, amazing food and great people there.
In 10 words or less, what is your advice for someone new to the industry?
When you don't know something call your broker!
What's your favorite real estate iPhone/Android app?
RPR is helpful when trying to get info when you're out and about.
Who are your favorite people to follow on social media?
My friends, since I don't get to see them often enough.