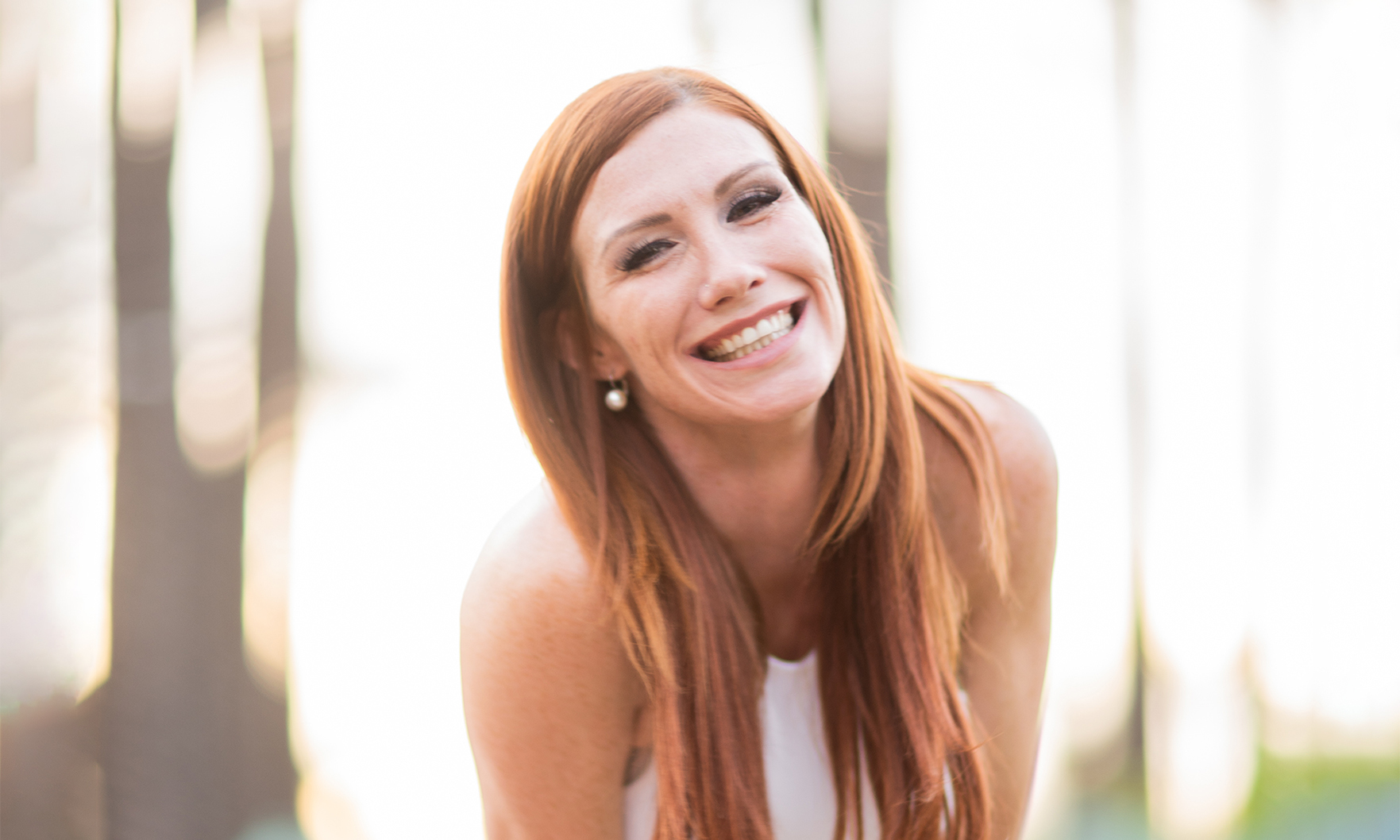 What was your most interesting job before going into real estate?
I used to work at Oriental Rug of Scottsdale while I was in college. I would help do repairs on priceless handmade Persian rugs. The knotting process was called Zan-za-bar. It was very interesting, and I learned a lot, I think this is where my interest in homes and interior design began.
Where did you grow up?
I grew up in Buffalo, New York, but I moved to Arizona in 1997. I prefer sunshine to snow.
Growing up, what did you want to be?
I always wanted to be a real estate agent. My mother was a Realtor in New York, and I loved going to the office with her or on showings.
What do you do to relax when you're stressed?
When I want to relax I head up North. I love Arizona so much because it's a quick and easy escape to the greener scenery and cooler weather. Sedona is my happy place and it's a little over an hour drive from my house. I love to go and meditate there; the energy is so serene.
If you could meet any well-known figure (living or not), who would it be and why?
The answer to this question is always Jesus for me because I have so many things to ask him.
What is Phoenix's best-kept secret?
Havasupai Falls!!! It's located on the Havasupai Indian reservation in a side canyon of the Grand Canyon. The waterfalls of the Grand Canyon are like no other in the world, and visiting them is the opportunity of a lifetime.
What do you love most about the industry?
I love that no two days are ever the same. The challenges in real estate are always evolving, and I feel that I learn something new with every deal. I absolutely love helping my clients work toward their goals, either buying or selling, but my favorite is seeing the smiles when they have achieved what they set out to do.
How do you distinguish yourself from the crowd of agents?
I like to consider myself a concierge Realtor. There isn't anything I can't help my clients with. There is a lot of stress involved in buying or selling a home, and I try to shield my clients from a lot of that by helping them every step of the way. Whatever my clients need to get their homes ready for the market.
What is the most difficult aspect of your job?
The most difficult aspect of my job is work/life balance. I am a mom of four, and real estate is an eyes open to eyes shut job. Between my responsibilities as a parent and as a real estate broker, there has to be some fun! So I try to get outside to enjoy beautiful Arizona as much as possible
What's your best advice for generating new leads?
Your sphere of influence and personal database will always be your best source of leads. People do business with who they know and live. Market yourself to everyone you know!
What are you binge-watching/reading/listening to lately?
I've set out on a mission this year to read the entire Bible in one year. I have an app that I listen to every day that helps keep me on track. Trying to live my life by the principles of this book has helped me thrive immensely. The basic principles it teaches are not far off from our Realtor code of ethics.
What's your favorite meal in Phoenix?
I am a brunch Queen!! So I'd have to go with the avocado toast at Hash Kitchen! The crunchy fried leeks that they sprinkle on top are delish!
Architecturally speaking, what is your favorite building in Phoenix?
It has to be Talliesin West, the famous architect Frank Lloyd Wright's winter home. I've toured it many times which sparked my interest in his life. His biography is quite scandalous!
What's the weirdest thing that's ever happened to you on the job?
I walked into a showing, and a tenant had left their bong on their counter.
What's one thing people are surprised to learn about you?
What is your favorite vacation spot and why?
My favorite vacation spot is Flagstaff, Arizona, because it's a quick two-hour drive from my house whether it's winter or summer.
What is your favorite city after Phoenix?
My favorite city after Phoenix is Scottsdale. It's got everything you need: culture, history, art, architecture and the most amazing restaurants!
In 10 words or less, what is your advice for someone new to the industry?
What's your favorite real estate iPhone/Android app?
Who are your favorite people to follow on social media?
My favorite people to follow on social media are positive inspiring people. Brandy Davis-Ingram of Ingram Family Health is my family's health care provider. She is always posting tips on how to keep your family healthy naturally!