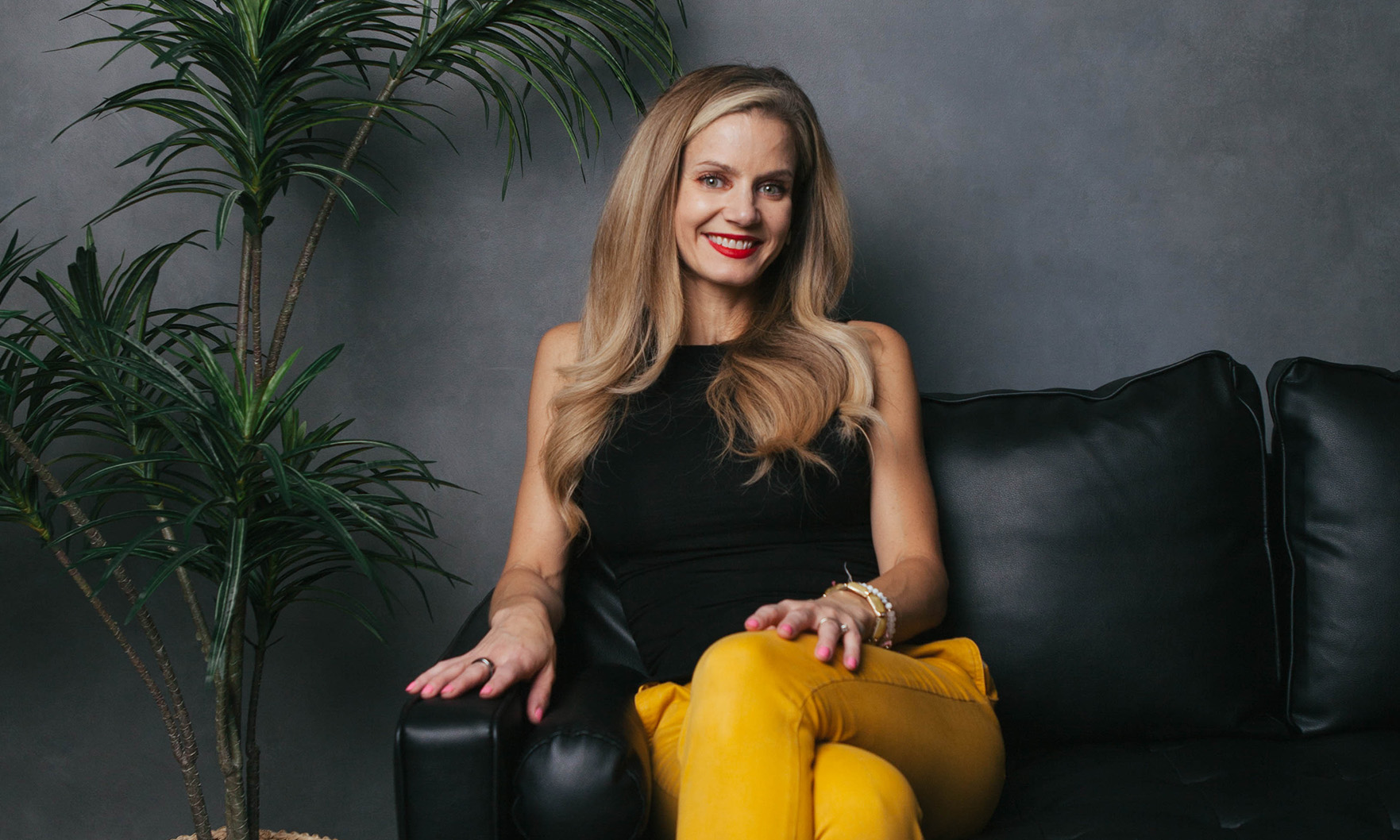 What was your most interesting job before going into real estate?
When I decided to become an entrepreneur, I actually saved up all my tips from being a waitress and started pricing out tanning beds to open a salon. That's when a friend of mine in Arizona called me and told me that I should move from California and get into flipping homes. Nineteen years later, best decision I've ever made.
I grew up in Riverside, California. This city is fondly known as Fontucky as it is a poor city with lots of rural areas.
Growing up, what did you want to be?
I knew I wanted to be an entrepreneur and an author among many other things. I wanted to exercise my creative muscles too, and I do that every day in architecting my business.
What do you do to relax when you're stressed?
When I'm stressed, my go-to is the gym. I put on a podcast and go work out, it really centers me and keeps me sane!
If you could meet any well-known figure (living or not), who would it be and why?
I would want to meet Leonardo da Vinci. His genius was absolutely unparalleled and he thought bigger than almost any person in history. Many of his inventions took teams of people and hundreds of years of innovation to put his inventions into place. Talk about vision!
What is Phoenix's best-kept secret?
What do you love most about the industry?
What I love most about the industry is how much you truly get to help people create their own extraordinary lives and businesses. We help clients and agents alike build their wealth, leave a legacy and make their dreams a reality. It is one of my core values to live your life with a servant's heart, and that's what this industry is all about.
How do you distinguish yourself from the crowd of agents?
My tribe is the biggest difference between myself and other agents. Not only do I have my experience in the industry but I constantly live by the credo of "collaboration over competition," and I now have hundreds of years of experience in this business through collaborating with my peers and mentors.
What is the most difficult aspect of your job?
Work and life integration. We know balance is a myth. The biggest challenge is integrating all of the many different hats you have to wear as a mom, wife, agent, team leader, friend, coach and more and still take care of yourself in the process.
What's your best advice for generating new leads?
My best advice for generating new leads is to love on your sphere of influence. The first place you should look for leads before you start spending money on it is the people who already know, like and trust you. Another big one is referrals, always squeeze the lemon of the systems you do have before trying to implement more expensive strategies.
What are you binge-watching/reading/listening to lately?
I read a new book almost every other day. The last book I read was "How to think like Leonardo da Vinci" by Michael Gelb. For shows, I am loving the new season of Ozark. For music, I'm a big Tupac fan and for podcasts I love the Maxwell leadership podcast.
What's your favorite meal in Phoenix?
I'm a foodie so what I eat changes wildly depending on the day. There is no shortage of good food in Phoenix. I love Poke bowls and if it's a cheat day, there are some amazing donuts to be had at Urban donuts.
Architecturally speaking, what is your favorite building in Phoenix?
I am more into the nature that Phoenix has to offer than the architecture. I love the Natural Area Open Space in Scottsdale and the McDowell Mountain Preserves. For architecture, I love the Chapel in Sedona; it truly is so peaceful.
What's the weirdest thing that's ever happened to you on the job?
After 19 years, I have seen some crazy stuff. One thing that stands out to me most was when I was trying to do my first open house in Arizona and the neighbor was tying a javelina to a tree to skin it and his dogs were trying to eat it. The juxtaposition of that image with me trying to give out lemonade and cookies to potential buyers is quintessential real estate.
What's one thing people are surprised to learn about you?
People are usually very surprised by my transparency around my failures. This is not an easy business to navigate, let alone succeed in. I am constantly failing, but that's because I'm constantly growing, and I'm honored to help other agents avoid the mistakes I made through the training and coaching my team and I provide.
What is your favorite vacation spot and why?
I love to vacation anywhere in nature. My family and I own an RV so it's amazing to be able to just pack up and go, find a great trail and spend some real quality time.
What is your favorite city after Phoenix?
In 10 words or less, what is your advice for someone new to the industry?
Find your tribe and do the work!
What's your favorite real estate iPhone/Android app?
Zillow 3D app is amazing for creating virtual walk-throughs. We actually sold many homes sight unseen before the pandemic through this technology.
Who are your favorite people to follow on social media?
For real estate-related content, I love watching Javier Vidana, Kyle Whissel and Lizy Hoeffer Irvine. These are true titans of industry. For personal consumption, wow just too many to count. I love Jordan Peterson, The Maxwell Leadership podcast and Joe Rogan's podcast. I am a polymath and truly love learning from so many fields of study.